"They compare our organs to highly desirable and exclusive cars,
built in the old English tradition"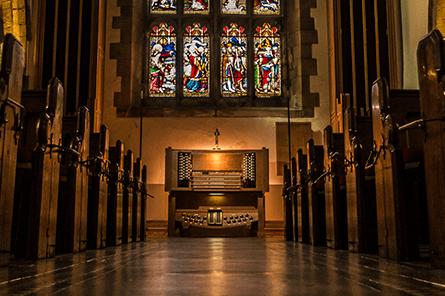 Copeman Hart, established in 1960, enjoys an international reputation for its custom built church organs with a typical English sound and appearance. In 2011 the company was purchased by the Global Organ Group. Company founder Ernest Hart intended to retire in the early years of the 21st century, but before then put in an enormous effort into finding a suitable successor for the company into which he had invested a lifetime of heart and soul. He found that successor in the Global Organ Group and in Dr Keith Harrington, Managing Director of Makin Organs and ChurchOrganWorld. All parties were entrusted with the task of building constructively upon Ernest Hart's tremendous legacy.
Copeman Hart is compared to highly desirable and exclusive cars by organ enthusiasts: the organs are custom built down to the very last note. Whether it concerns the stoplist, the layout of the drawstops, the position of the thumb pistons, the style and color of the console: each detail is decided upon in consultation with the customer. The organ is constructed using only the best materials. Each Copeman Hart is built in the old English tradition, which can be seen in items such as the high quality motorised drawstops originating from the pipe organ world. Almost anything is possible within the English tradition, and it is for this reason that most organ enthusiasts have a relationship of many years' standing with this brand.
For more videos visit the Copeman Hart YouTube page here.