Chapel Music Company maintains organs available for event rentals. We regularly rent organs for indoor use at special events, conferences, conventions, musical festivals and other events and programs.
A minimum of 3 weeks notice is required to schedule a rental organ. Organs may be equipped with an external audio system or may interface with an in-house PA system.
Contact Chapel Music at 770-482-4845 to schedule an organ rental.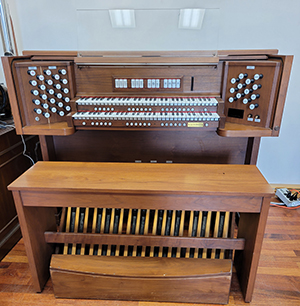 Chapel Music Company is an Authorized Dealer for: