"Words like dedication and stewardship truly come to life: a life full of Music."



Music enriches our lives. Music is relaxing and releases all sorts of emotions. And it makes people happier. We, at Johannus, build organs. A trade which is deeply rooted in a craftsmanship which goes back for centuries.
Being an organ builder is truly fantastic. We experience that feeling every time we install an organ. As soon as the new organ produces its first sounds, the faces of all those watching light up. This is when the happy emotion comes out; they have been looking forward to this for months.
Building a good organ is certainly no easy task. It requires expensive research and advanced technology. This is where Johannus sets the tone in the organ world. We have managed to build up a worldwide reputation. This is because we have been successful in transferring the beautiful sound of famous pipe organs over to our organs. We refer to this as Real Time Sampling. This is something truly unique and has resulted in the Johannus organ achieving an unsurpassed sound quality.
Enthusiastic musicians and brilliant engineers all work together harmoniously at Johannus. This has led to fantastic new inventions. You can therefore no longer compare a Johannus organ to another electronic classic organ. That is well and truly in the past. You should position it next to a nice pipe organ. Only then will you find out just what we have achieved!
In recent years we have become a serious player in a market where previously the traditional organ builder was the absolute ruler. Times have now changed. An increasing number of churches are now looking into the possibility of a digital organ, or a combination of a pipe organ and a Johannus organ. Our Monarke organs score particularly high where sound quality is concerned. We are therefore expecting continuous growth during the years ahead.
We are passionate organ builders. This passion is passed down from father to son. This has created a family company. One which isn't purely focussed on figures. Words like dedication and stewardship truly come to life: a life full of Music.
We would like to wish you a great deal of musical happiness, Johannus Board.
Models: T-170, T-377, D-477, D-577
2/3/4 manuals
26/55/65/80 voices
12 unique reverbs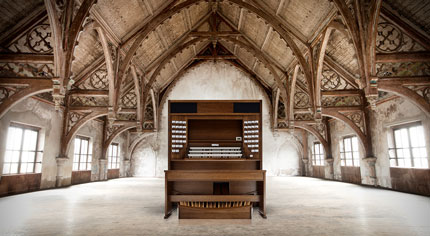 Models: III AGO, 2T-A, 3T-A
2/3 manuals
50 dynamic stops
5 authentic pipe organs
4 unique listening positions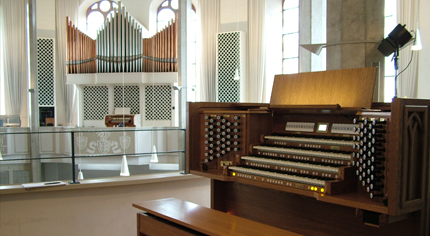 The "hybrid" is a combination between a pipe organ and a digital organ which can offer your church many different advantages. For example, you can replace your old-fashioned console with a, often less expensive, digital console. You also have the option of very simply adding extra voices to your current pipe organ.
For more videos visit the Johannus YouTube page here.